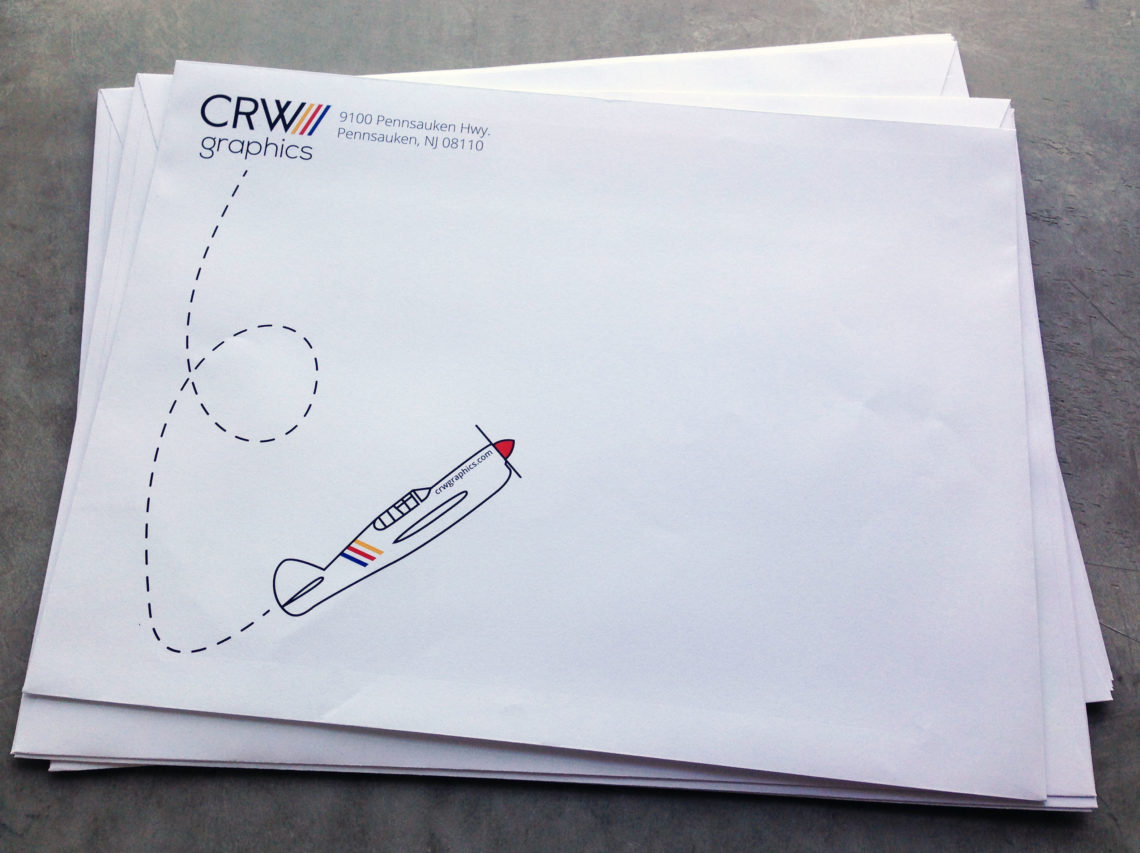 Imagine a marketing tool that arrives at a customer's door and that they willingly put in their hands. One they willingly read and interact with. This marketing tool is well within reach, it is custom envelopes.
It's easy to think of business cards. Nearly everyone who is in business, starts a business, or who thinks about starting a business knows the value of a business card. They know they want one to share their information and show that they are a professional. As print fanatics who have a an equal fervor for well-designed business cards we couldn't agree more.
Something we find a little more curious though, is how few business people think about their envelopes. It's interesting that although the business card is seen as indispensable, the envelope is often seen as something secondary or just a practical necessity. This despite the fact that a quality custom printed envelope is not only a marker of a true professional, but also an opportunity for your marketing efforts.
Marketing? With an envelope?
Absolutely. As I write this blog now, no fewer than 5 envelopes are sitting on my desk. It's the usual assortment of bills, advertising,  and more than one business related correspondence. I can look at these envelopes and immediately know who they are from and why. I hardly have to open them. Custom envelopes like these will sit on my desk for weeks at a time. I will see them everyday, people will come by my desk and see them too.
Each of these moments is an opportunity for your business to market to your customer.
It's a small interaction, but it is meaningful and intimate. For many of these companies I see no ads on TV or the radio, I don't see billboards or any type of advertising. But for a time I hold their envelopes in my hand, see their logo, and respond to them. The only way I know them is through the envelope and correspondence that arrives at my office each month or so. Still think envelopes are insignificant?
That's great and all, but envelopes are boring aren't they.
We couldn't disagree more. Envelopes can be a simple and effective way to get your message into the hands of your customers or potential customers. From the logo and information in the upper left hand corner to the color and feel of the paper – custom envelopes can be a powerful message about your business.
A unique color or texture choice at the right time of year could make your business really stand out.  A pink envelope in spring, an orange one in October, or even a shiny metallic custom envelope around the holidays. Just as there are thousands of possible papers to print on, those same papers are available in envelopes (or can be custom ordered).
Custom envelopes can also be printed in a number of ways. Consider a direct call-to-action on the front or the flap of a custom envelope. A message direct to your customer that asks them to act now, or do something. With digitally printed envelopes you could also design a message with VDP. That is a fancy printing term for completely customized printing. So that any call to action you use could personally address your customer. Something like, 'Hi Sue, act now for special savings,' printed right below an address.
The possibilities for custom envelopes are really quite extensive. If you are interested in getting envelopes printed for your company or organization, we encourage you to give us a call or email. Whether you would like something simple and straightforward or unique and elaborate, we would be more than happy to help you get exactly what you want.
cutpasteandprint Printing, graphic design, binding, and promotional product specialists in Huntingdon Valley, PA. We proudly serve the Bucks and Montgomery County areas with superior quality, great customer service, and a commitment to getting you and your the best possible printed materials. Our services include: Digital Printing, Offset Printing, Graphic Design, Promotional Items, Bindery, and Copying.
estimating@cutpasteandprint.com
•
215.364.3898