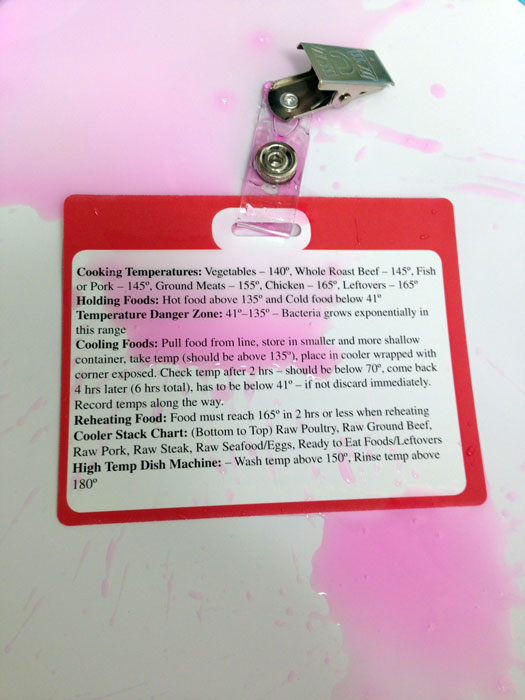 Paper you can't tear apart. A magazine you can read in a swimming pool. A printed brochure that resists the worst spills. A poster you can hang in the rain.
Sounds a bit like science fiction doesn't it? Something made up on a Star Trek episode. In the world of printing however, these things are beginning to become common.
As big paper geeks, we love paper in all its forms and finishes. We love to talk paper anytime, but even we have to admit paper has its drawbacks. Just imagine what happens to paper outside on a rainy day. In a restaurant kitchen, on a construction job, or in a mechanic's shop. Paper can be beautiful, but it often can't take any punishment.
Enter synthetic paper.
What is synthetic paper? Oh, just a sturdy, durable, moisture, and tear resistant printing surface for tough environments. Many synthetic papers are also resistant to chemical, grease, oil, and alcohol. Simply put these sheets can take some serious abuse.
Synthetic paper is, as its name implies, not made from trees. Instead it is a product paper manufacturers make from varying kinds of plastics. Some synthetic papers are made of PVC (like the pipes) and others are various polyester blends. There are many variations though depending on the manufacturer. It is available in different thicknesses, colors, and finishes.
Endless Possibilities
We've seen an increase in customers looking for printing that can take some wear, and we are happy to recommend synthetic papers. We've made restaurant menus that are now tear and spill resistant. Signage for kitchens and garages. ID badges and signage for medical facilities. And that just scratches the surface of what synthetics can do.
There are outdoor marketing opportunities like long lasting signs or posters, printable wrist bands, door hangers, or tags. The sturdiness of many synthetic papers also allow for various dimensional projects. Many paper suppliers now provide pre-designed synthetic papers that can easily fold to form packaging boxes, table signs, or any of a number of marketing giveaways.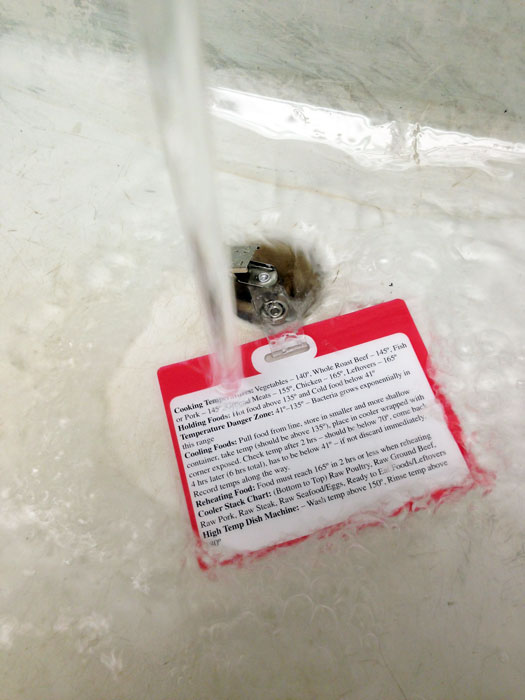 Paper for Tough Environments
If you or your business is in any kind of tough environment, then a synthetic paper might be a good fit. They are also a way to help you save money on your printing. Longer lasting print can cut down on re-printing costs. In addition, printing on synthetic paper eliminates the need for laminating.
If you're looking for something unique to spark your marketing efforts, or you're tired of your business environment destroying printed material, then we invite you to give us a call or stop by to discuss the possibilities of synthetic paper for your business.
And, if you're interested in making a magazine you can read underwater then we are definitely game!
cutpasteandprint Printing, graphic design, binding, and promotional product specialists in Huntingdon Valley, PA. We proudly serve the Bucks and Montgomery County areas with superior quality, great customer service, and a commitment to getting you and your the best possible printed materials. Our services include: Digital Printing, Offset Printing, Graphic Design, Promotional Items, Bindery, and Copying.
estimating@cutpasteandprint.com
•
215.364.3898