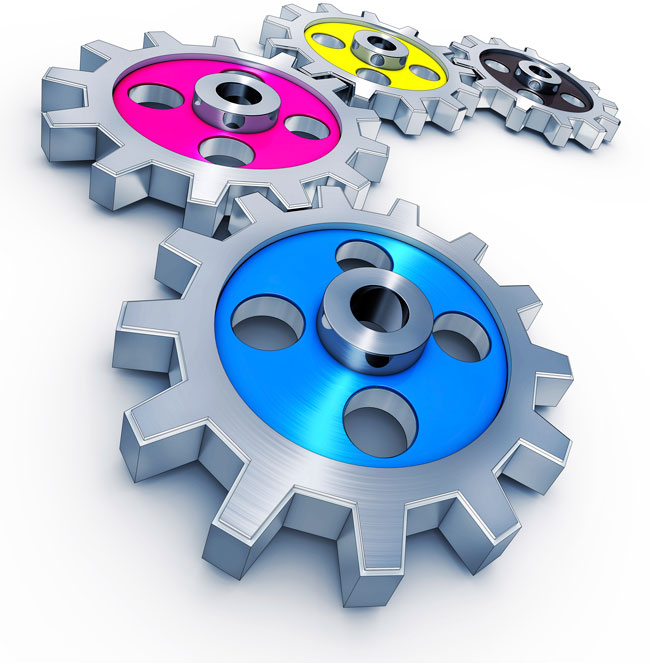 Commercial printing is a new experience for many of our customers. We recognize that it can be intimidating the fist time you walk into a print shop or look through all the options available. Our goal is always to simplify the process and guide you to what will work best for your business, goals, and budget. Today we offer 3 key thoughts for helping you prepare for the processes of commercial printing.
Working in Huntingdon Valley means we get customers from all over the Philadelphia area. We have customers in Bucks County, Montgomery County, and a few even quite a bit farther away. What they all have in common is that they demand the best. Our customers are concerned about quality. They want the best to help show their company in the best possible light.
We are always happy to rise to the challenge. And to that end, we are always trying to help guide our customers. To offer tips and trade secrets that can help them set up their projects, choose papers and finishing techniques that will elevate their jobs while maintaining a budget and quick turnaround times.
Of course, there is a lot that goes into getting great commercial printing. We handle the details, but here are 3 keys that can help ensure your project sails through the process right from the beginning.
Use the Right Software Tools
Unlike printing on the office printer, commercial printing involves handing off your files to a print service provider. When we receive your files our pre-press department goes through them and ensures they are set up to print great on our equipment. Some tools you may use won't offer the flexibility to make changes or work with you to edit or improve them.
There are a lot of choices out there, but by far the most well-known and useful are the Adobe Creative Cloud applications. These provide maximum flexibility and control.
If programs like these seem intimidating then consider using a professional designer. Things done and set up right from the beginning will save you headaches later on when you print.
Mind the Bleed
This is a little technical we admit. But it is important and something that even seasoned designers can forget from time to time. We've written more about bleed here.
The short explanation is that bleed is making your images stretch or push past where a project will be trimmed. This allows for having nice clean, professional edges to your printing. Not including bleed can lead to thin white spaces around your design that just don't look good at all. If you're going to be using commercial printing services, it pays to learn about and understand bleed.
Keep Things Readable
We always encourage our customers to go all out, try new things, and push the limits of printing technology. We enjoy the challenge of putting your ideas in print.
One key area of concern is in text and fonts. We encourage our customers to be careful about choosing very small font sizes, and very thin fonts. These can lead to readability issues. Fonts of a certain color can blend into a background in ink more so then on screen. Thin lines could disappear in print.
These fonts might look fine on screen, or even in one or two printouts from your desktop printer. In commercial printing though there are simply a lot more moving parts – literally. When you are printing out thousands of an item on commercial printing presses things need to be designed with a level of caution and understanding of the process.
The details of this can change quite a bit depending the project. A poster or a business card have very different needs when it comes to fonts. Which leads us to our bonus key for commercial printing.
Bonus Tip: Ask Questions!
By far this is the most important tip we can offer. Ask questions, put us at cutpasteandprint through our paces. We are happy to do it. If you start to feel intimidated or confused by any of the processes and options available just ask us. We are happy to explain, guide you through things, and do whatever we can to help you and your business look great in print.
Without a doubt, communicating and asking questions with your printer is the best way to get the best printing.
cutpasteandprint Printing, graphic design, binding, and promotional product specialists in Huntingdon Valley, PA. We proudly serve the Bucks and Montgomery County areas with superior quality, great customer service, and a commitment to getting you and your the best possible printed materials. Our services include: Digital Printing, Offset Printing, Graphic Design, Promotional Items, Bindery, and Copying.
estimating@cutpasteandprint.com
•
215.364.3898